Laurie Anderson – Director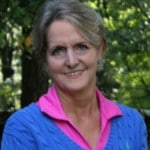 I have over 35 years of experience working with young children and this is my 22nd year as Director of MFCP! The nursery school opened in 1994 and I arrived in 1996. I graduated from Purdue University with a Degree in Education and completed my Child Development Associate Credential at Norwalk Community College.  I live in Darien with my husband, Doug, and son, Jim, who graduated from Salve Regina University. I also have two wonderful dogs, Gypsy and Keyes. In my spare time I volunteer for the Darien Road Race, work at my church on several committees and I am involved at Woodway Country Club. I enjoy all sports especially golf, swimming, tennis and Zumba. I am a passionate Green Bay Packers fan and I love country music.  We have an amazing staff and we look forward to working with your children and all of you. Welcome!
Lisa Alfieri – Teacher, 4-Day 3's AM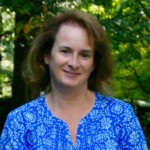 I have been at MFCP since 2001 and teach in our youngest classes. I hold an Associate Degree in Science as well as my Child Development Associate (CDA) certificate. I have been married for 31 years to my husband, Michael, and have lived in Darien for over 25 years. We have two grown children; a son, Michael, graduated from Bentley and now lives and works in Boston and a daughter, Jocelyn, who lives with her family here in Darien. Jocelyn is a graduate of Sacred Heart University and has given us a beautiful grandson, Hunter. In addition to spending time with my family, I am involved in philanthropic efforts for the Yale-New Haven Children's Hospital Council and volunteer with the local Girl Scouts to help them earn their Horsemanship badges. My other interests include skiing, cooking, CrossFit, scrapbooking, traveling and spending time at the beach. I look forward to another great year. "Every day is an opportunity to grow"—Bert and John Jacobs, founders of Life is Good.
Jody Arcamone – Teacher, Pre-K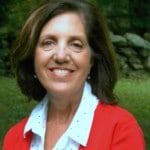 This will be my 21st year teaching at MFCP. I am very excited to be returning and working with Debby Cappiello and Sally Lombardo and your children in the Pre-K Class. I have been married for 30 years to my husband, Michael, and we live in Norwalk with our two dogs, Missy and Dixie. My husband has been a home improvement specialist in this area for the past 35 years. I graduated from NCC with a degree in Early Childhood Education and completed my student teaching at NCC's Lab school. I have many years of experience working with children ages birth to 12 years of age. In my spare time I enjoy playing with our dogs, reading, bike riding, cooking, yoga, boating and spending time with friends and family. I look forward to teaching your children and watching them grow during the school year.
Sandy Caporal – Teacher, 5-Day 4's, Navigators & Capitalize with Mrs. Caporal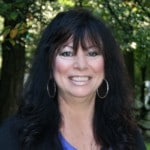 I am excited for my 22nd year at MFCP! My degree is in Early Childhood Education with a minor in Psychology. I have taught preschool for most of my adult life. I truly love my profession. Working with children and watching them develop socially, emotionally, and academically throughout the year is my passion. I have lived in Darien for the past 29 years with my husband, Pete. We have one son, Peter who is a graduate of New York University, lives and works in New York City and recently became engaged to wonderful, Jennifer! In my spare time I enjoy cooking, gardening, shopping and spending time with my family and friends. I am looking forward to getting to know you and your children.
Debby Cappiello – Teacher, Pre-K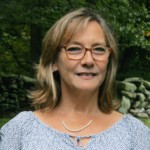 This is my 18th year working at the MFCP and I am pleased to return to Pre-K to teach with Jody and Sally. I have a Child Development Associate Credential from Norwalk Community College. After living in Darien for 23 years, my family moved to Norwalk. My husband, John, is a general contractor. Our 28 year old son, John Jr., graduated with a B.A. in Political Science from Loyola University Maryland and then went on to teach for 2 years at Teach for America in Kansas City, Missouri. He later studied at Northeastern University Law School and is now working in NYC. Our 26 year old daughter, Jorden, graduated from Northeastern University with a B.A. in Communications and is working in Boston. When I'm not teaching, I love to read at the beach, go to the movies, and laugh with family and friends. I am looking forward to being with your children this year and watching them grow. Seeing the world through their eyes is a gift!
Kara Duncan – Teacher, Toddlers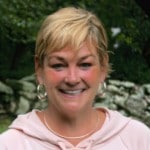 I have lived in Darien and been a member of this wonderful Church since 1992. I worked at Norton Pres Nursery School for the last four years. My husband, Neil, and I have four children.  Dillon graduated last year from Gettysburg.  Haley is in her Senior year at SMU.  Our twins Carter and Grant are college bound now –  Carter at Santa Clara and Grant at Elon. I would be an empty nester but LUCKILY Dillon moved back home from NYC!  We have the best dog, an 11year old cockapoo named Bailey. I keep busy with committees at Church and at The CC of Darien.  I love to travel, shop and spend time with friends and family. I am beyond thrilled to join the MFCP Family!
Christine Evanchick – Teacher, Toddlers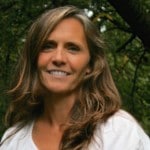 I am excited to return to MFCP, where all four of my children attended preschool. My husband Joe and I have been married for 24 years and we have lived in Darien for over 20 years. Our oldest child, Mark, is a sophomore in college, Elizabeth is a freshman, Drew is a senior at DHS, and David is in 8th grade at MMS. I grew up in Pittsburgh where I was the seventh of eight children. As such, I am a HUGE Steelers, Penguins, Pirates and Penn State fan! I attended Edinboro University of Pennsylvania where I received a Bachelor of Fine Arts degree. I worked in the graphic design field for over 10 years prior to having children. For the past two years, I have worked at Maureen Bloom Playdates. There, I coordinated and supervised playdates for children 18-24 months. I enjoy attending my children's sporting events and playing some competitive sports and board games with them at home. We love our annual escape to the mountains where we hike, fish, bike, ski and participate in any other outdoor activities. I look forward to meeting you and your children. It's sure to be a fun year ahead!
Karey Fitzgerald – Teacher, 5-Day 4's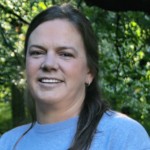 I am excited to begin my 8th year at Methodist Preschool. I am a 5 day 4s teacher and also help with Lunch Bunch, Extended Day and Navigators programs. I was born and raised in Norwalk. Matt and I have two children. James is starting his freshman year at Johnson and Wales and Alyssa will be a Junior at Norwalk High. Along with teaching at MFCP, I am the Varsity Girls Volleyball and the JV Girls Basketball Coach at Norwalk High School. I also volunteer as the Treasurer for the Girls Lacrosse Team and am a member of the Norwalk High Parents Club. During the summer, I play on a local beach volleyball team. I love to read, go on long walks and spend time with my family. I am looking forward to an active year with your children!
Sally Lombardo – Teacher, Pre-K & Creative Movement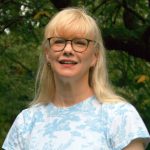 I am looking forward to teaching Pre-K with Debby and Jody for our 7th year together; time goes by fast when you're having fun! I have been teaching children drama, art, creative writing and dance (ages 3 through seniors) for many years. I also taught preschool at the Darien YMCA for ten years and worked as a choreographer for Musical Theatre throughout the region and Off-Broadway. Creative Movement is such a pleasure for me because I get to work with every student in the school!  We enjoy a lively combination of dance, sports, theatre games, parachute play, music exploration and so much more. It will be another great year at MFCP, I just know it!
Kim Panourgias – Teacher, M/W/F Toddlers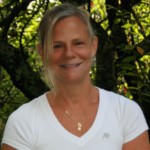 I was born and raised in Greenwich, CT and my husband, Ted, and I moved to Darien 17 years ago. We raised our three sons here, now 26, 24 and a 13 year old who is at Middlesex Middle School.  My professional career started in the Financial Industry where I was in IT Networking and Telecommunications.  I also ran my own business in heavy machinery supply to various government and military contractors.  For the past two years, I have been babysitting for local families, which helped me realize that working with children is my true calling.  My interests include cooking, sports, reading and spending time with family and friends.  I look forward to watching your children learn and grow.
Kristine Pellegrino Teacher – Tu/Th Toddlers & Pre-K
I am very excited to continue teaching at MFCP! I was born and raised in Stamford and I have three siblings and ten beautiful nieces and nephews. I attended Quinnipiac College and Gibbs College and have a degree in Executive Assisting. Upon graduation, I worked in Real Estate for several years and shortly after, I realized my true love is working with children. I accepted a job at King School in Stamford working in their faculty daycare and then left to join the MFCP family. I recently got married. My husband and I live in Stamford with a lovable Lab mix, Charlie. In my spare time, I love to spend time with my sisters and go for long walks with Charlie!
Kelly Phelps – Communications / PR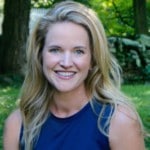 My family and I moved to Darien in 2013 and we have three kids, ages 10, 7 and 4. I've enjoyed getting to know MFCP by being a parent at the school, serving on the Board of Directors, and chairing our annual fundraiser. We feel so fortunate to call MFCP our home! I grew up in Texas and graduated from Texas Christian University with a degree in Elementary Education. After moving to NYC in 2001, I began a career in the luxury accessories market where I worked for various designers in sales and marketing roles. I'm excited to partner with MFCP to manage our online presence, enhance our community involvement, and attract dynamic families to our wonderful school.
Yenny Santamaria – Teacher, M/W/F Toddlers & Espanol con Yenny
I am delighted to begin my 1st year teaching at MFCP. I am from Colombia and have an 18 year old son, Frederico, who is attending UConn in the fall to study Engineering. I received degrees in Science and International Relations from Externado University in Colombia and moved to Fairfield County in 2006. I have worked as a personal assistant and currently nanny for a wonderful family in Darien. My jobs with children have been the best experiences of my life. I am enrolled at NCC this fall to earn my Early Childhood Education Certificate and in my free time I enjoy Zumba and running. I look forward to meeting you and your children!
Barb Simms – Teacher, 4-Day 3's AM, 4-Day 3's PM & Friday Toddlers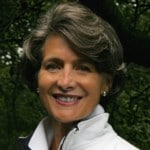 This will be my 15th year at MFCP. Prior to this, I was an assistant nursery school teacher, church school teacher and a Girl Scout Leader. My professional career was in the medical sales, marketing, and management arena for 18 years. Locally, I have had the privilege of serving in numerous volunteer positions in the community and schools for over 25 years. My husband, Larry and I have two daughters. Nicole is a Vanderbilt University and Columbia graduate and lives in Brazil with her husband. Danielle, a graduate of Boston University, is working in NYC for a start-up financial services company and is getting married this fall. I enjoy travel, birds, animals, golf and walking with friends. I am looking forward to another wonderful year at MFCP.
Sharon Warde – Teacher, 5-Day 4's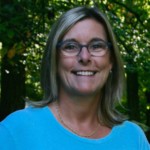 I was born and grew up close to London, England and received the equivalent of an Associate's Degree in Administration and Languages in England. I moved to the US to work for a UK based publishing company. Wanting to pursue my passion for children, I became a nanny for a family of 4 children in Greenwich. I worked for them for 11 years with a break to travel to Australia and Indonesia with my then future husband, Michael. We started our family in 1997 and now have a 20 year old daughter, Kaelin, a 17 year old son, Sean, and a 14 year old daughter, Gemma. I continued to work with children while raising my own by substitute teaching at Temple Shalom preschool in Norwalk. Most recently I worked in the faculty daycare at King School in Stamford. When I have spare time, I like to ski with my family, travel, and go to Zumba and kick boxing.
Dana Watson – School Nurse & Science Teacher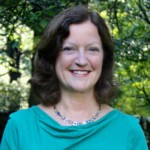 Being the school nurse for your wonderful children since 2001 has been a delight! Since graduating from Columbia University (B.S., R.N.), I worked in a Neonatal ICU and held various public health positions in NYC, South America and Westchester. I have also taught preschool in Tarrytown, NY and here at MFCP. I have four grown children, a daughter-in-law, and a son-in-law. For fun, I love to visit my children, family and friends, garden, cook, hike with my dog and read. For the past few years, I have been collaborating with the 4s and Pre-k classes helping them to explore science using hands-on experiments. We have learned about the Solar System, gravity, animal survival, magnetism, geology, germs and human anatomy. This is sure to be a fun-filled year at MFCP!
Susan Wolters – Teacher, 5-Day 3's AM, 4-Day 3's PM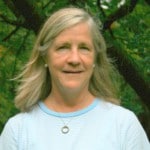 I am excited to be back for my 10th year at MFCP teaching the three year olds. My husband, Chris, and I have lived in Darien for over 20 years. We have four children: a son is a student at Santa Clara University, a daughter at the University of Richmond, a daughter at DHS, and our youngest daughter is at Middlesex Middle School. All of our children attended MFCP where I served on the board for many years and was Board Chair for three years. As a family we enjoy hiking, playing board and card games, going to the beach and playing golf. I look forward to meeting you, getting to know your family and teaching your children.
Kitty Wynne – Finance Director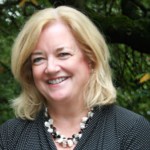 I joined Methodist Preschool in 2016 after taking classes at Norwalk Community College in Certified Bookkeeping. We moved to Darien in 1990 when we started a family. Our son, Matt, now works at Bank of NY-Mellon in New York. Our daughter, Courtney, played field hockey at Trinity College for 4 years, graduated in 2015 and is now in cyber security sales for Rapid 7 in Boston. Our youngest, Kenley, is a student at Santa Clara University and is loving life in the Bay Area. My husband, Tom, and I have been together since we were sophomores at LeMoyne College. Kenley was born 15 years to the date of our 1st date!  We enjoy travel, golf, sailing and skiing.  It is an absolute pleasure to be part of the MFCP family.